Event Sponsors

The Top Dog Alumni Awards is made possible by our generous sponsors. We are thrilled to have you as a partner as we celebrate this year's amazing Top Dog honorees. THANK YOU!
Presenting Sponsors
Visionary Sponsors
Champion Sponsors
Caglia Environmental
Community Health System
Jason A. Hubbart
Orloff Jewelers
Violet L. Chuck
Supporter Sponsors
Congressman Kevin and Judy McCarthy
Educational Employees Credit Union
Fan In A Box
Fresno Unified School District
Pickett & Sons Construction, Inc.
Price Paige & Company
Pro-Screen Print, Signs, and Graphics
Sagaser, Watkins & Wieland PC
Wawona Frozen Foods
Partner Sponsors
Assemblymember Dr. Joaquin Arambula
Career Nexus
Congressman Jim Costa
Councilmember Miguel Arias
Gazebo Gardens
IMAGO
Media Solutions Inc.
Ray S. Doumanian and Jacqueline Doumanian
Valerie Vuicich
Whelan Financial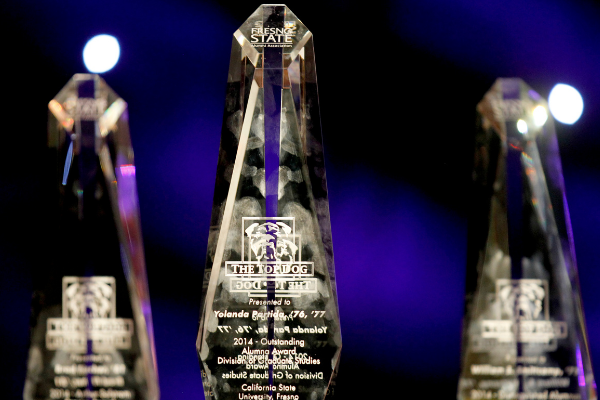 Would you like to be a Top Dog Alumni Awards sponsor?
For more information, please contact Peter Robertson at probertson@mail.fresnostate.edu | Direct: 559.278.4669 | Cell: 559.288.5259